Baby Girl Duggar: John David and Abbie Are Parents!
The Counting On couple have welcomed their first child. Learn her beautiful name!
Catching Up with John and Abbie
Gracie Duggar is getting so big! Hear what the Counting On family has been up to so far in 2021.
A perfect start to 2020! John David and Abbie Duggar welcomed their first child to the world on January 7, 2020 at 3:21 am. She's 7lbs 11oz, 20 3/4 inches long, and her name is…(drumroll please) Grace Annette Duggar!
"Our lives have changed forever with the arrival of our baby girl" say the new parents.
"She is a beautiful gift from God. We are so blessed the Lord has given her to us. It's still surreal to know that we are really parents, but it's a great new adventure that we are excited to take on together."
Later, they kept the airplane theme going with a big gender reveal surprise party that involved airplane tickets, plane snacks, a flyover, and plenty of pink confetti! Click here to learn more about their unique reveal party.
Huge congratulations to the new family of three!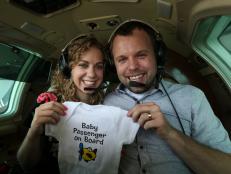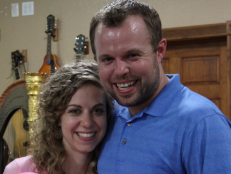 See the Counting On couple share the big news!