TLC and Macy's Team Up to Support Becca's Closet
The partnership donates dresses to underserved students across the country.
Through Say Yes to the Prom events across the country, TLC and Macy's have partnered with non-profit Becca's Closet to actualize the dreams of young and underserved students across the country by donating prom attire for their special night. Since 2016, Macy's has donated 16,800 brand new prom dresses to charity worth nearly $1 million.
On March 30, for every prom dress purchased in their stores or on macys.com, Macy's will donate a dress -- up to 5,000 brand-new dresses -- to Becca's Closet. It's a great way to get your perfect prom look and help make other girls' prom dreams come true, too.
Becca's Closet launched in 2003 after a heartbreaking car accident took the life of 16-year-old Rebecca Kirtman.
While in high school, Becca noticed a financial inequality among students and the effect it had on young women who wished to attend events like prom but could not afford a dress. During her freshman year, the young girl collected 250 gowns that she donated to prom-goers across south Florida.
Becca's Closet lives on as a staple of Becca's philanthropy and has grown to not only donate dresses to those in need, but fund scholarships as well.
"In the spirit of Rebecca's visions and aspirations, our foundation raises funds to award post-secondary educational scholarships recognizing the exemplary efforts of young men and women nationwide who demonstrate Becca's spirit of generosity in their own communities," Becca's Closet's mission states.

For prom-goers, there are volunteer-led Becca's Closet chapters in communities throughout the U.S.. Each chapter functions a little differently. Find a chapter near you and contact them for information on how to get a dress!
You can make a monetary or attire donation to Becca's Closet here and help students near you have a prom night they'll always remember.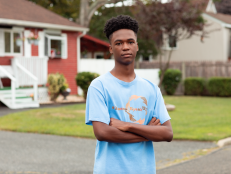 The event will honor renowned actor Taye Diggs, actress and author Skai Jackson, 'My Big Fat Fabulous Life' star Whitney Thore and more.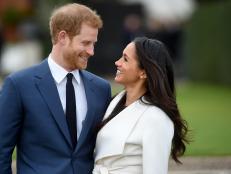 We are so excited for the Royal Wedding!